Taking a Look at Ford's Latest Tech
At the Top Since the Beginning
Ford is always on the forefront of technological advancements in the car world. Constantly committed to making things easier and better for Ford owners, the company continually makes technology available to the general public through all price points of their fleet. Here are some of the most interest technologies that Ford offers through in its cars.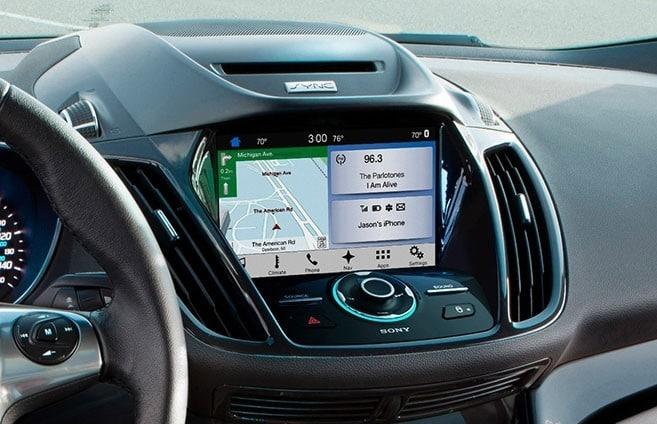 SYNC 3
This is the infotainment based system that give you full integration of your smartphone to cars equipped with the system. SYNC 3 works with both android auto and apple car play. Once a phone is synced up with the system it automatically switches to the proper UI and displays the Apple or Android skin on the touch screen. The system is lighting fast and very intuitive. The program will access all of your contacts and settings and is fully voice commendable allowing for calls, texts and control of all of its features.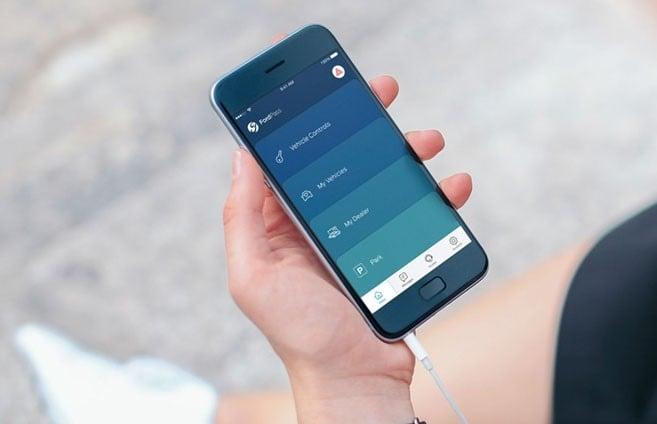 SNYC Connect & Ford Pass
SYNC Connect is an app based tech which allows Ford owners to monitor and control their car from their smart phone with cars that have this tech. The owner only needs to download the app and register using their cars VIN number with Ford Pass. The registration takes a day or two but once it is finished the app allows owners to remotely check gas level, lock, unlock and start the car. You can also schedule times for the car to automatically start.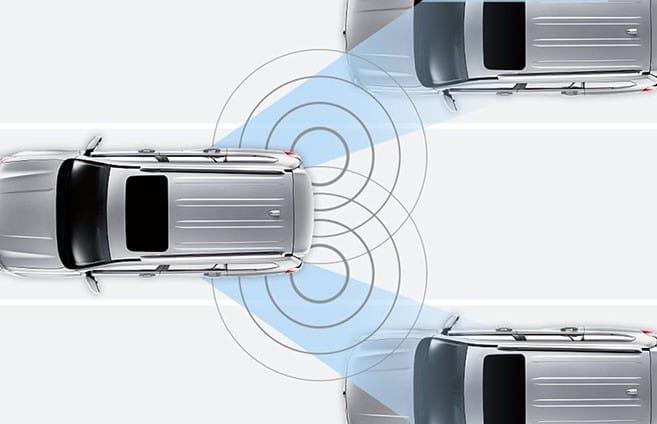 Blind Spot Monitoring and Cross Traffic Alert
These system use radar based systems to monitor the car's blind spot and rear area. Rear Cross Traffic scans for other vehicles or pedestrians and then alerts the driver. The radar scans the left and right side of the vehicle within a 65-foot range and warns the driver with a light on the corresponding mirror, a chime and a message on the screen.. The blind spot monitoring scans the blind spots and when a vehicle ventures into the blind spot area and warns the drive with a light on the corresponding mirror.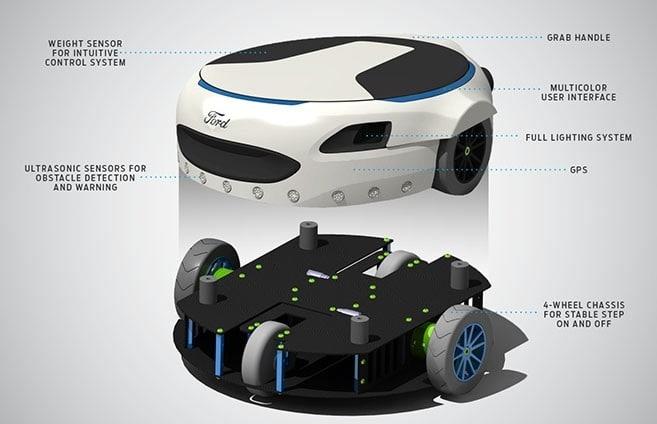 Ford Carre
This is Ford's answer for people who live in busy urban centres where they need to navigate quickly but don't need a car to do so. It is a fully integrated compact mobile machine which the owner stands on and it moves much like a segway but the size of a spare tire. The machine can even be stored in the trunk of the owner's car and can be used to go the last mile of their trip. One added feature is it could also be a luggage transporter to make things easier for its owner.
Exploring Ford Technology with Maclin Ford
No matter what level of model you buy from Ford you can rest assured that you will get a vehicle that is packed with technology that will make your life easier. Come to Maclin Ford to see a wide variety of Ford tech across numerous models of our cars. We are located at 135 Glendeer Cir SE, Calgary, Alberta. Our number is 18887048193.